Application of extrusion melt pump
Melt metering pumps can be widely used in the extrusion molding of melt blown fabrics, non-woven fabrics, plastics, resins, and rubber products, such as melt blown fabric machines, granulation, films, pipes, sheet materials, biaxially stretched films, fiber optic cables, plastic processing, adhesive production, precision extrusion, and other industries.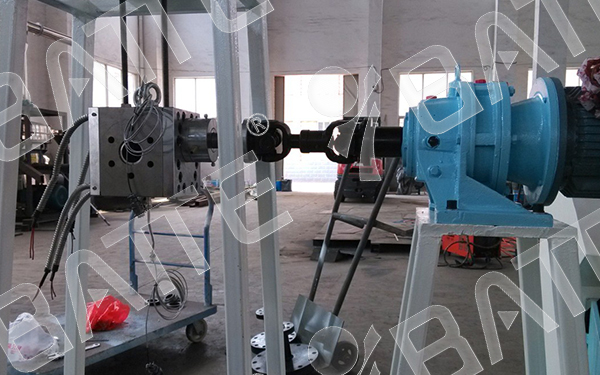 wood plastic extrusion melt pump
The melt gear pump manufactured by our company adopts inclined shaft design, involute helical gear technology, and European standard material accessories. It has advantages such as stable output pressure, improved product quality, improved overall stability, extended extruder life, reduced unit energy consumption, saved raw material consumption, and applicability in multiple fields. The models of melt metering pumps range from 0.5CC-12000CC and can also be customized according to user needs.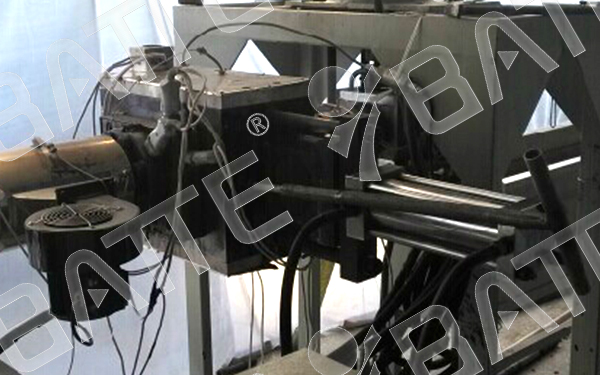 Packaging belt melt pump
Characteristics of melt pump for extruder
1. The pump body is selected and manufactured based on the original European design to ensure stable and durable product performance;
2. The material of the pump body has undergone strict thermodynamic coupling design, further improving the stability of the product;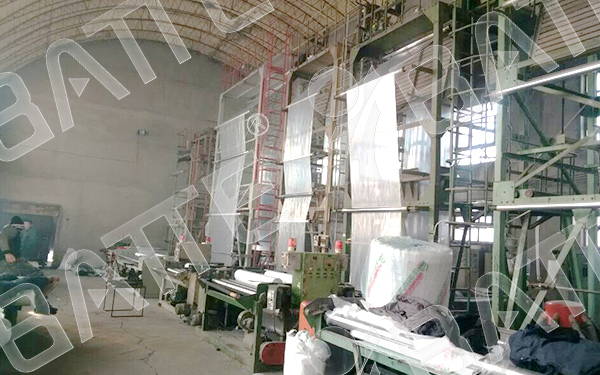 Plastic film extruder melt pump
3. The pump shaft end seal adopts a multi screw labyrinth structure with external bearing cooling and flushing, which can ensure long-term durability of the system;
4. The pump shaft body is deeply nitrided, and the meshing gear is high-frequency quenched (the gear hardness reaches RC45-50).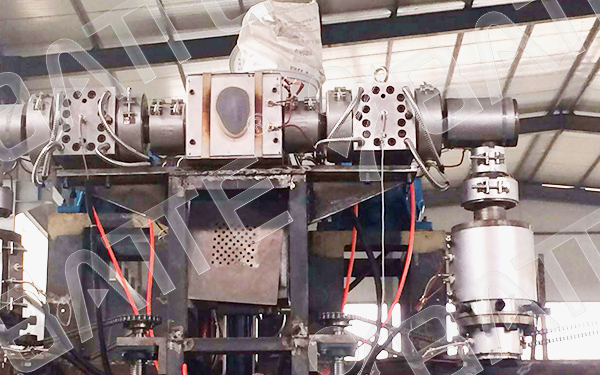 Drip irrigation belt extrusionmelt pump
Advantages of melt metering pumps
1. Working temperature: ≤ 350 ℃, cleaning temperature: ≤ 450 ℃, outlet pressure: ≤ 350bar, viscosity: ≤ 40000Pa. s.
2. The sealing generally adopts spiral sealing, which has good wear resistance.
3. Drive motor+reducer+universal coupling+pump body. The motor adopts variable frequency speed regulation or servo speed regulation, and can be adjusted to the required flow rate at will. For products with high precision requirements, it is recommended to use servo motor speed regulation.
555555555555
4. The melt metering pump uses an electric heating rod for heating, which can accurately control the melt temperature. The melt metering pump belongs to the positive displacement gear pump, which uses a cylindrical gear (helical gear) that is engaged externally to rotate relative to each other to transport high viscosity fluids. All gears and mating surfaces are finely ground and assembly clearances are strictly controlled to obtain accurate flow.
5. The pump body is equipped with unloading ports to strictly control the fluctuation of system output pressure.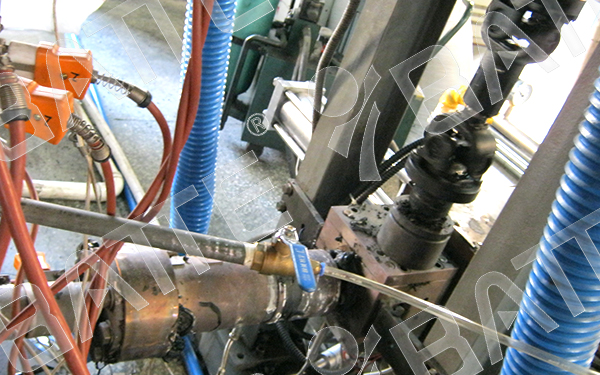 High pressure blown film melt pump
6. The system is equipped with end bearing flushing holes to ensure long-term durability of the bearings.
7. The pump body cavity adopts a high-temperature fluid dynamics design to ensure the feeding and discharging of materials in large working conditions, and improve the product engagement performance.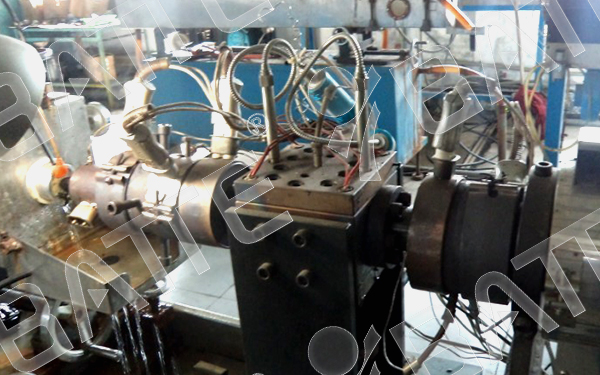 Pipe extrusion melt pump
Technical parameters of polymer melt gear pump
Viscosity:<40000 Pa. s
Operating temperature: ≤ 350 ℃
Inlet pressure: 0-160 bar
Outlet pressure: ≤ 350 bar
Pump body: alloy steel
End cover: alloy steel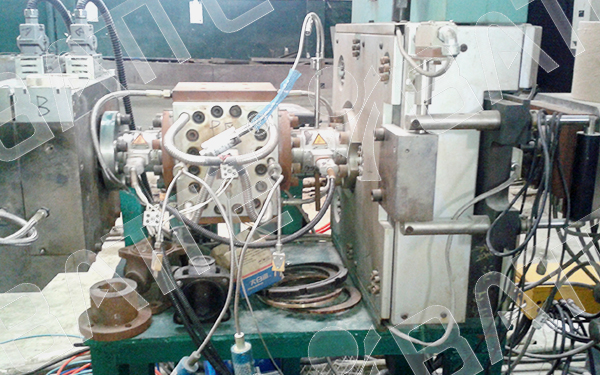 Parallel dual PET packaging belt melt pump
Gear shaft: Nitrided tool steel
Sliding bearing: tool steel
Shaft seal: full spiral seal
Heating method: electric heating rod
Flow adjustment: variable frequency speed regulation
Installation method: melt pumps directly installed on the extruder or in the melt pipeline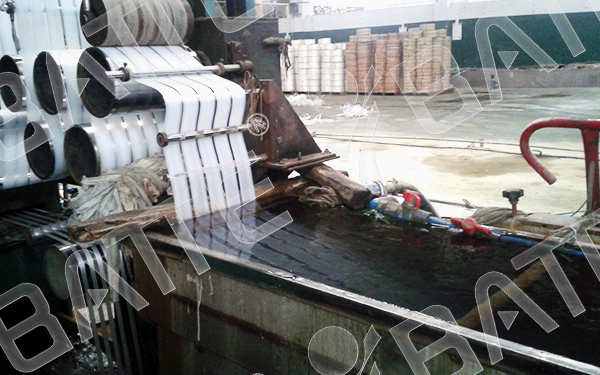 melt gear pump for PET packaging belt extruder
Email: info@battemachinery.com
WhatsApp: +86 158 38331071