R series melt gear pumps are specially designed for elastomer and degradable plastic extrusion systems, such as sheet, plate, co-extrusion, blending, precision extrusion, etc. This type of pump has a special internal structure (built-in cooling runner makes temperature control more accurate and faster; optimized runner design, less dead space), suitable for rubber elastomer extrusion, generally installed between the extruder outlet and the die head as a metering pump.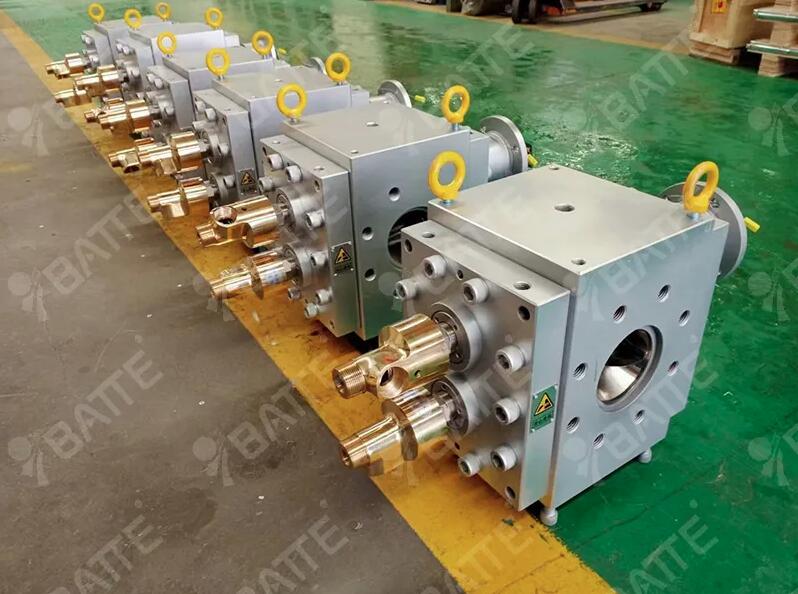 The main features of R series melt gear pump for elastomer: it can be applied to high temperature ( 350℃ ) high pressure ( 40MPa ) high viscosity ( 40,000Pa.s ) working conditions; 2. small pressure flow pulsation, can achieve nearly linear output of flow, easy to control; melt gear pump for elastomer has precise structure, high precision, long life, etc.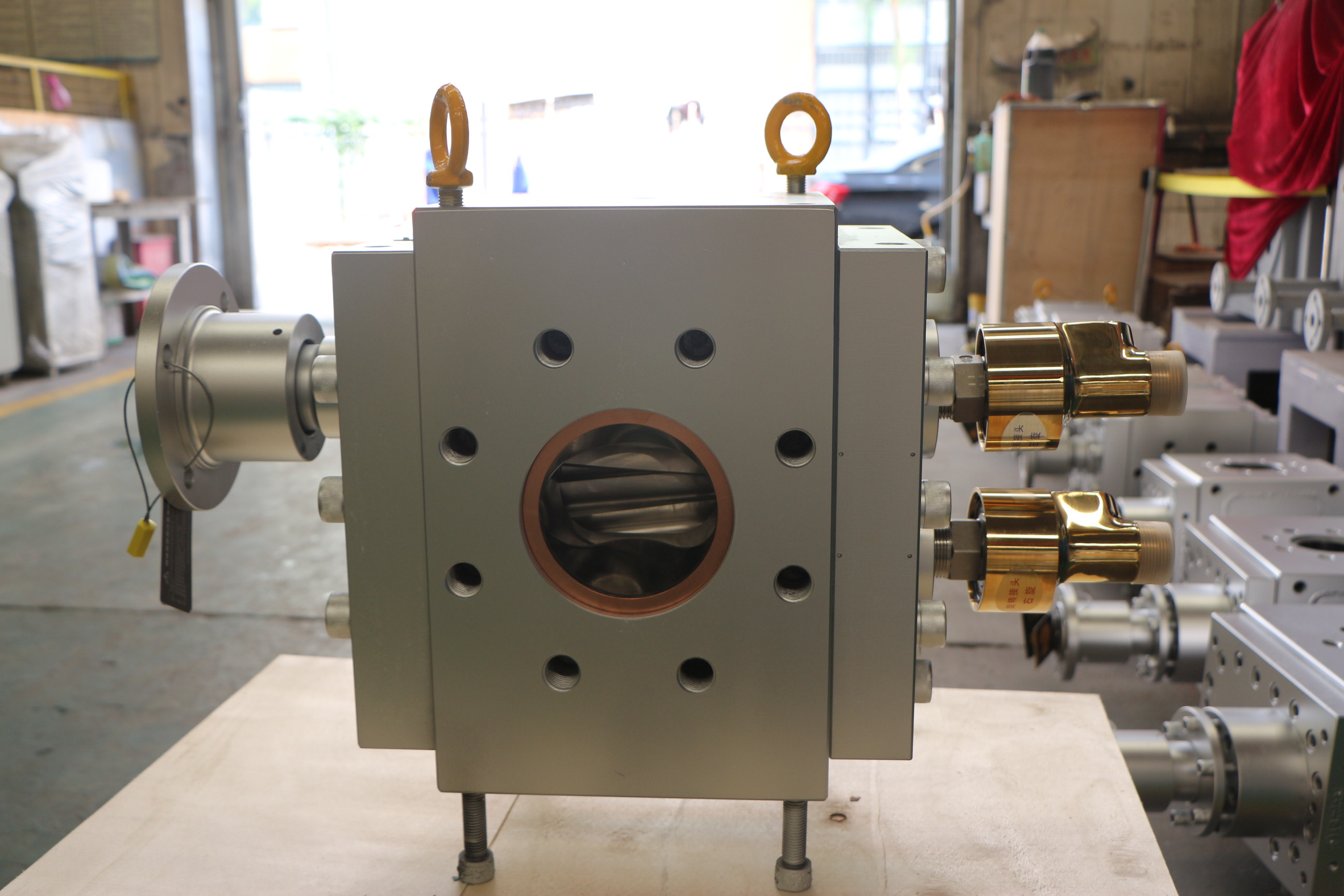 The R series elastomer melt gear pump can be installed in various ways. The input shaft of the pump can be horizontally arranged or vertically arranged (both upward and downward). The inlet and outlet directions of the pump can also be installed in any direction. The drive system of the melt gear pump generally includes: motor, reducer, universal coupling, bracket, etc., and the flow control adopts frequency conversion speed regulation. Zhengzhou Batte melt gear pump manufacturer can supply a complete set of devices, including melt pumps, inlet and outlet connectors, drive systems, control systems, etc., and can also customize according to user needs.
Email: info@battemachinery.com
Whatsapp: +86 158 38331071