The plastic filament extruding machine polymer melt gear pump is used for the reaction and transportation of high-temperature and high-viscosity polymer melt requiring low output pressure and large flow, such as resin, chemical fiber and other industries. It is generally installed at the lower part of the reactor and used as a feed pump. The melt pump 3d filament extrusion has good self-priming performance, and can be used for conveying and pressurizing polymer materials under vacuum reaction conditions.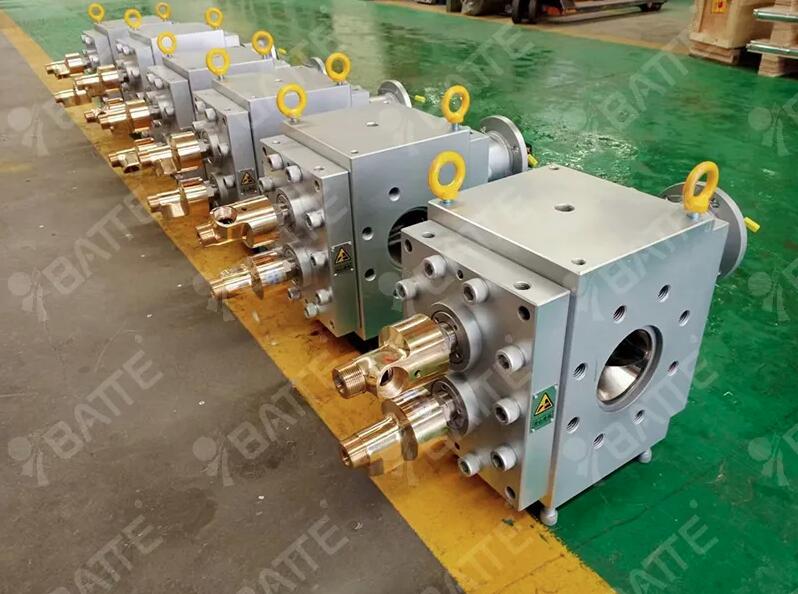 Structure of hot melt gear pump for plastic pp filament extrusion line:
Rotor type: helical or straight cylindrical gear
Heating mode: heat medium jacket/flow passage heating/electric heating/no heating
Sealing structure: dynamic melt seal+packing seal/mechanical seal/dynamic melt seal with cooling/high temperature resistant packing seal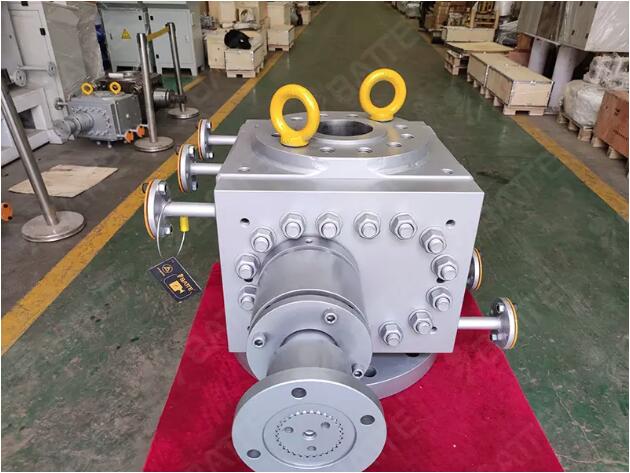 Technical parameters of resin chemical fiber melt metering pump
Transmission medium viscosity: 1~30000000cp
Suction pressure: vacuum (-0.05~-0.09MPa)~4MPa
Output pressure: ≤ 30MPa
Service temperature: ≤ 350 ℃
Heating method: heat transfer oil heating
PP wire drawing line melt pump and screen changer
Zhengzhou Batte Melt Pump Co., Ltd. is a professional manufacturer of melt pump filament extrusion, providing various specifications of melt gear pump for the polymer material industry such as resin, chemical fiber, rubber, and providing various series of melt gear pump products that can meet all polymer working conditions. The company providesmelt pump for filament line with complete specifications, ranging from 0.1CC to 12000CC, and can also make non-standard customization according to user needs.
Email: info@battemachinery.com
Whatsapp: +86 158 38331071