Polymer melt transfer pumps can improve the efficiency and precision of extrusion molding, mainly in the following aspects:
1. as metering equipment, the flow rate of the melt can be accurately measured;
2. as booster equipment, the head pressure can be effectively increased;
3. to reduce the temperature of the melt;
4. to increase the output of the extruder;
5. to reduce the wear and tear of the extruder.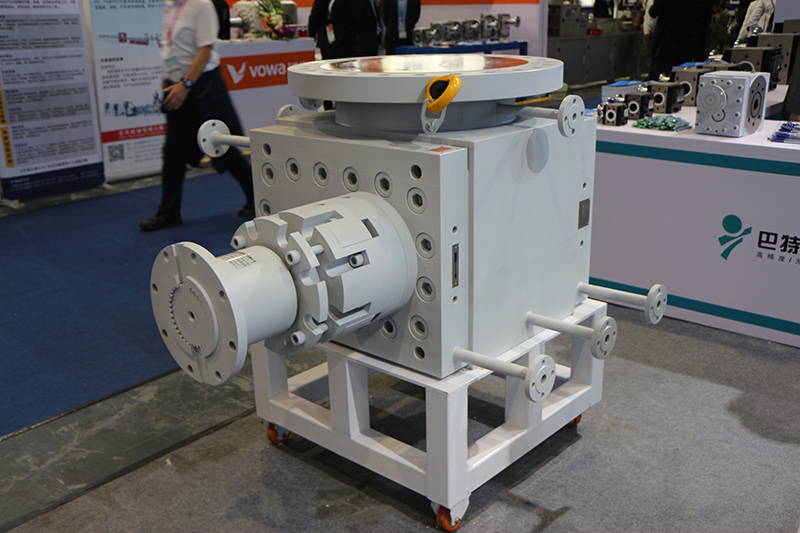 Polymer melt transfer pump in the extrusion processing industry has been involved in the application of granulation, extrusion plate (sheet, film), extrusion tube, blown film, extrusion coating track, profile extrusion, continuous blow molding and other fields, processing of materials involving almost all thermoplastic resins, thermoplastic elastomers and other polymers. In addition, the output volume of gear melt pump for polymer extrusion is linearly related to the gear speed, and the melt discharge volume can be precisely controlled by controlling the gear pump speed, so the melt transfer gear pump can also be used as a metering equipment; in addition, the polymer melt transfer pump can be used to transfer high viscosity melt in the polymerization reaction process, and used as a booster pump or metering pump in the melt spinning process.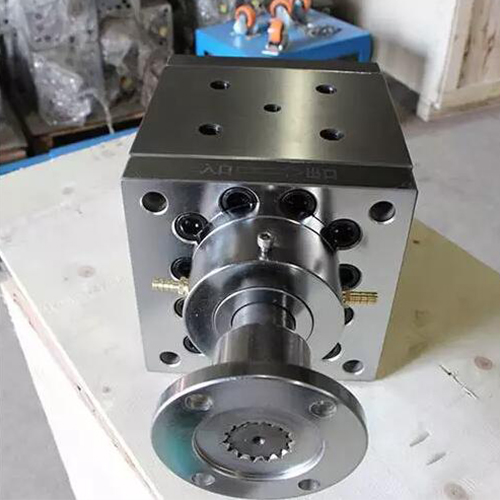 The melt gear metering pumps produced by Zhengzhou Batte can be used in various processes in the polymer industry, including resin, chemical fiber, rubber and other industries, conveying materials ranging from low temperature -50℃, low viscosity 0.3mPa.s solution to high temperature 350℃, high viscosity 40,000Pa-s polymer melt.The operating pressure ranges from vacuum -0.09MPa to 40MPa, and we offer different series of gear pumps to meet the requirements of different production processes for different materials. Our melt metering gear pumps are characterized by precise structure, high precision, low pressure and flow pulsation, and long life. Our company also provides the whole process service of consulting, design, mapping, maintenance, modification and spare parts for melt pumps to meet the requirements of customers.
Email: info@battemachinery.com
Whatsapp: +86 158 38331071