Reference Basis for Bearing Selection of Melt Gear Pump
The advantages of needle roller bearings are: small friction coefficient, small starting friction moment, high mechanical efficiency; strong load-bearing capacity, both low speed and high speed; can work in a larger temperature range; strong resistance to impurities and pollution. Melt gear pump bearings adopt needle-roller bearings, and their disadvantages in production are: large noise, large bearing size and inconvenient structure arrangement; when long needle-roller bearings are used, they are more sensitive to manufacturing and assembly errors; in high-pressure melt gear pump, PV value is larger, needle-roller precision is higher and heat is required. Processing procedures should be strictly controlled.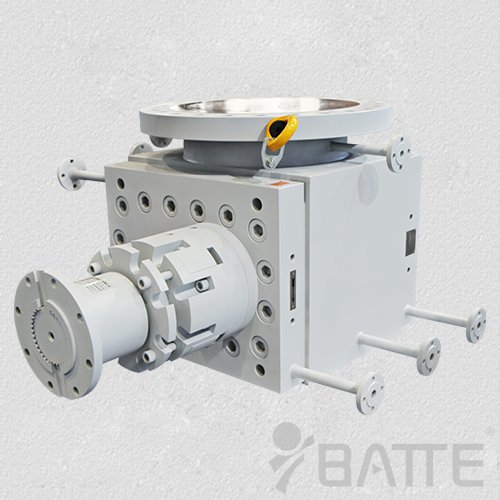 The advantages of sliding bearing are: simple structure, easy installation, low noise and good impact resistance; low price, as long as the material and processing accuracy are properly selected and lubrication conditions are good, it can withstand relatively high load; the melt gear pump uses sliding bearing, which has the following disadvantages: anti-impurity pollution ability. Poor; low oil film strength and easy burnout at high temperature; high friction moment at start-up; difficult to form oil film and easy burnout when the speed is very low. Years of experience in research and development and production of melt pump equipment, to provide a high standard, new generation, pulseless melt pump equipment, to meet the actual production needs of users.
Inquiry Us
Melt pump is your extruder's best friend