Sealing and prevention of rubber melt pump
The rubber melt pump developed by Zhengzhou Batte Melt Pump Factory has been widely used in polybutadiene rubber, chlorobutadiene rubber, weather rubber and other processes. It has the advantages of stabilizing output pressure, improving product quality and reducing unit energy consumption. How to prevent delay?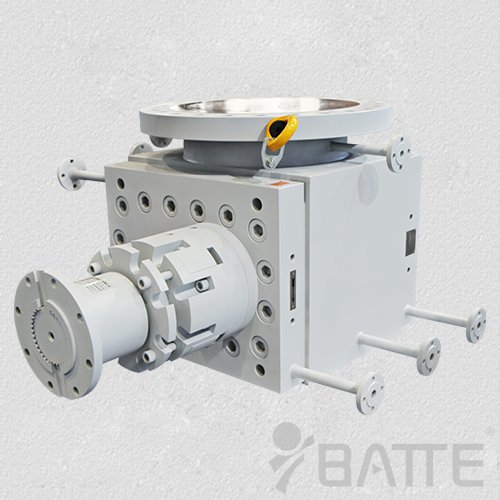 There are two types of gear support for rubber melt pump: sliding bearing with rubber melt as lubricant and rotary rolling bearing. Because of the high viscosity and poor fluidity of rubber melt, if the rubber is mixed with hard materials and fibers, the sliding bearing of rubber melt pump may be damaged and the operation of rubber melt pump will be affected. Therefore, rubber melt pumps are mostly used in rolling bearings, and the lubricating medium of rollers is usually grease. In order to ensure that the rubber melt and lubricating grease do not pollute each other during extrusion, special sealing structure should be considered. In addition, we should also consider the problem of self cleaning up of gear pump systems. If there is a dead angle in the rubber melt pump, the rubber will be detained in the process of conveying, which is easy to produce local scorch, seriously affecting the quality of products.
Inquiry Us
Melt pump is your extruder's best friend