The hot melt adhesive pump is mainly used for the transportation, pressurization, and metering of high-temperature and high viscosity polymer melts. Its main function is to pressurize and stabilize high-temperature melt, and maintain accurate and stable melt flow into various pipelines. Hot melt adhesive delivery pumps are used in production lines such as chemical fibers, granulation, plastic films, sheets, plates, profiles, pipes, wires and cables, wire drawing, composite extrusion, etc. The materials that can be processed almost cover most polymer materials, such as PE, PC, PP, PVC, HIPS, PS, PA, TPUR, fluoropolymers, polysulfone, polyester, thermoplastic elastomers, rubber, and thermal adhesives. It is widely used in the hot melt adhesive industry and dispensing equipment.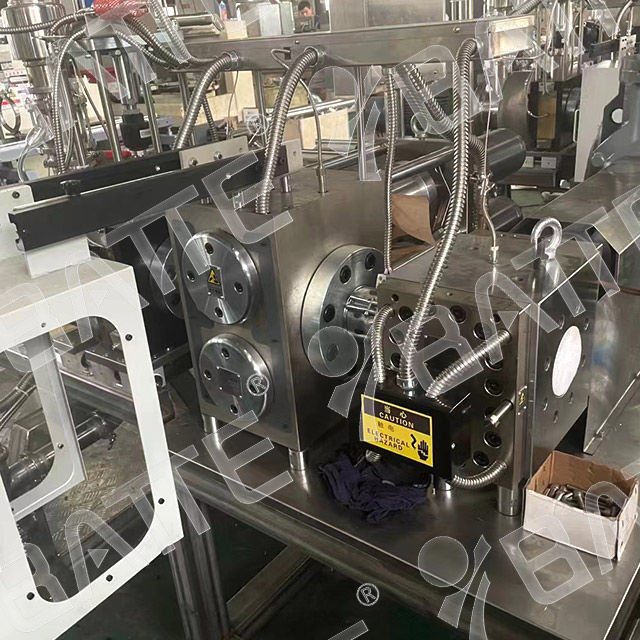 hot melt adhesive melt pump
Characteristics of hot melt adhesive pump
1. It can be applied to high temperature (350 ℃), high pressure (35MPa), high viscosity (20000Pa • s) working conditions.
2. Optimized channel design to avoid dead corners within the channel, reduce material residue, and improve product quality.
3. Improved gear parameter design ensures more stable output pressure and lower pulsation rate, making it suitable for precision extrusion.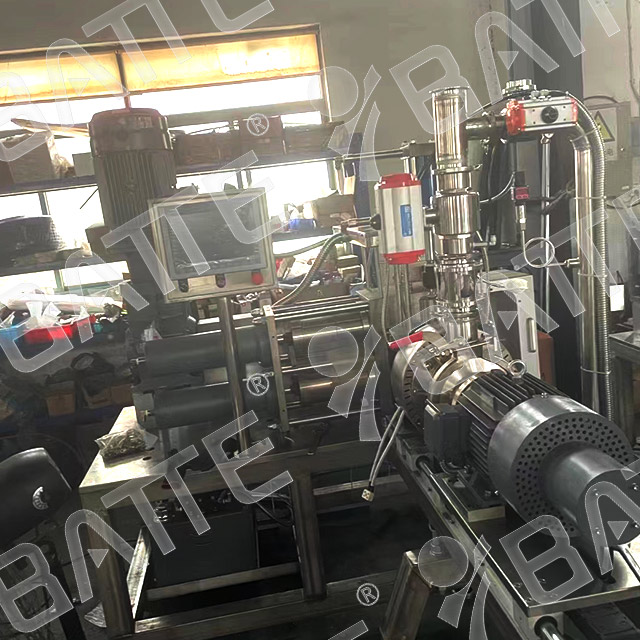 Hot melt adhesive underwater granulation melt pump
4. Adopting high-temperature alloy steel, it has good wear resistance and long service life.
5. Adopting different sealing methods, suitable for a wide range of viscosity.
6. Suitable installation methods can be provided according to different on-site situations of customers, making them more flexible and practical.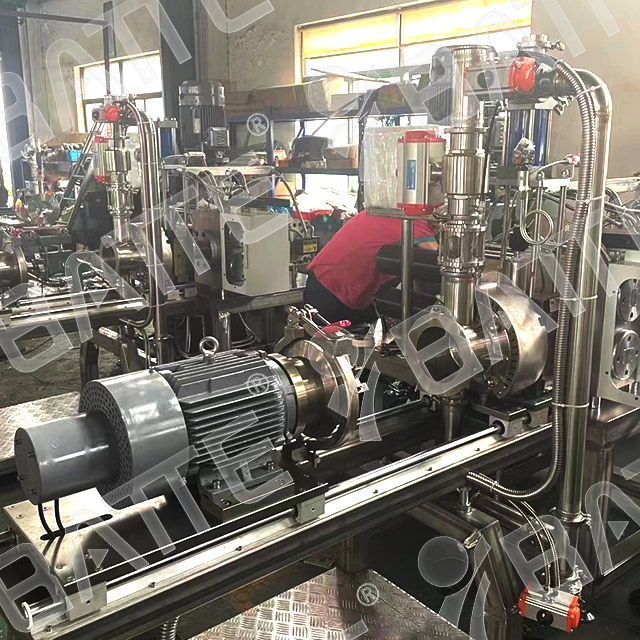 extrusion melt pump
Technical parameters of hot melt adhesive pump
Transmission medium viscosity: 1~20000Pa • s (1000~20000000cP)
Inlet pressure: 0-30MPa
Outlet pressure: 0-40MPa
Large pressure difference: 25MPa
Operating temperature: ≤ 350 ℃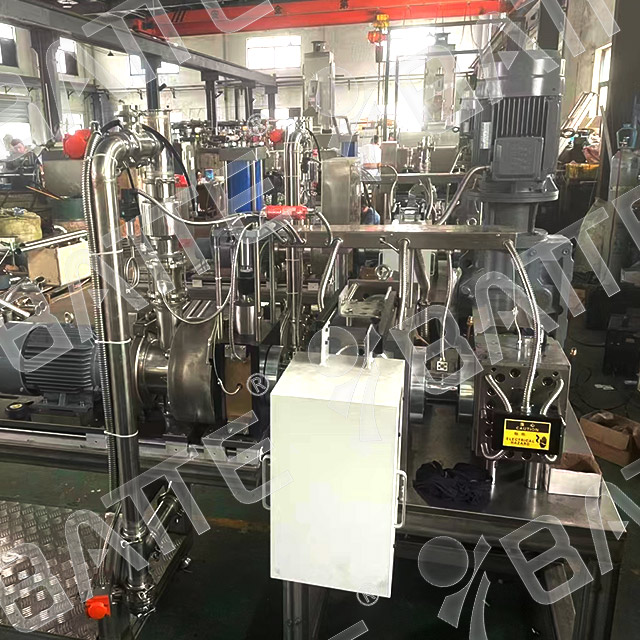 melt pump for extruder
Installation method of hot melt adhesive pump
The hot melt adhesive pump can be installed in various ways, and the input shaft of the pump can be arranged horizontally or vertically (both up and down); The drive system generally includes: motor, reducer, universal coupling, pump connection head, reducer connection head, etc. The complete equipment includes a melt pump, inlet and outlet connectors, drive systems, control systems, etc. Customers can choose according to specific circumstances.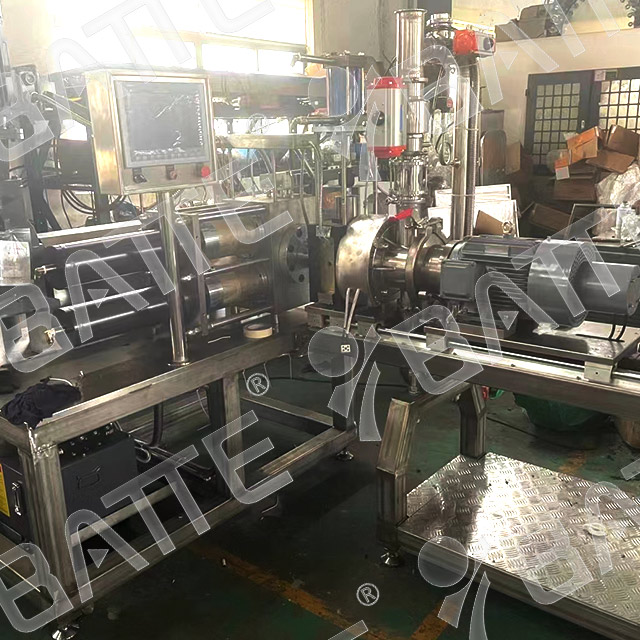 Hot melt adhesive melt metering pump
Email: info@battemachinery.com
Whatsapp: +86 158 38331071