batte is one of the manufacturers of elastomer extrusion melt pumps, thermoplastic extrusion pumps, industrial pumps, chemical pumps and polymer melt pumps in China. Years of process experience and a deep understanding of polymer production and processing allow all types of gear pumps to be optimally adapted to individual customer requirements. Gear pumps transport a wide variety of media in industrial processes, in the chemical industry as well as in the pharmaceutical and food industries, and in the plastics industry.
Polymer processes and polymer applications require polymer transfer gear pumps that will continuously and reliably deliver oligomers and prepolymers through the system. Zhengzhou Bart provides polymer melt gear pumps designed to be ideal for conveying low viscosity materials, and its good volumetric efficiency and long service life can improve the efficiency of your plant production.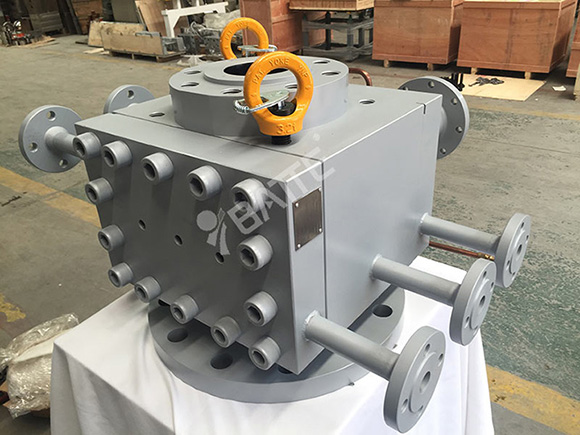 Features of the oligomer melt gear pump: improved inlet geometry for excellent filling performance; optimized flow path design; high overall efficiency and low friction with advanced gear and bearing technology; even under high differential pressure, Low pulsation delivery is also possible with the oligomer melt pump extruder; a compact design is used.
The oligomer melt gear pump can be directly connected under the reactor through the flange or installed in the pipeline as a transfer pump. It is suitable for materials including: cellulose acetate, elastomer, epoxy resin, phenolic resin, polyacrylonitrile, Polyamide, polycarbonate, polybutylene terephthalate, polyethylene terephthalate, polypropylene, polystyrene (including ABS, EPS), polysulfone, etc.